Headed for the landfill
Hey ya'll! Today I'm bringing you a make-over on a piece I had initially intended just to take to the dump. I'm all about re purposing things when I can, but this piece just was not speaking to me. With a business named Olde Made New, it has to be really done for me to want to add anything to the landfill, but there was hope for this to be made new yet!
With the house remodel I have had a very specific vision in mind for what I want it to look like. I joke with my family that I need that super power where I can just touch my finger to their forehead and they can see what I see all the time…lol. So what I knew I DIDN'T want was cheap furniture. Now you all know that I loved my momma dearly, but our tastes ran very differently when it came to home decor and furniture. Where she shopped by price, I look more for a cohesive look and style while staying in a specific budget. She needed a place to store her china, so she bought this cheap little particle board buffet from a catalog. You know the kind that come in the long skinny boxes with the lettered pieces that feel like a strong breeze could pull them apart? I wanted no part of it.
I searched forever for a small unique cabinet for behind my sofa in my living room. I couldn't find what I wanted. It was all either too ornate and big, or just not what fit with my vision. So I looked at the little buffet again. By using some wood glue, and some good quality hardboard, I was able to make it sturdy enough to fit my purposes.
Getting her ready for her makeover
This piece sat in my garage and then the barn for the last three years so it was filthy. And before that, the twelve dogs in the house marked all over the legs, so even though it didn't need any repairs, it had to be cleaned. So I got the TSP out and cleaned it from the top to the bottom. You can view my LIVE that shows how I cleaned it and where I talked about the piece here. I also explain how I mixed the TSP.
Once it was cleaned, I made sure there weren't any repairs needed other than beefing it up. The glue and clamps on the corners overnight made the top and sides sturdier immediately, and then once I added the thicker hardboard to the back, it was solid. Just use the original wallboard as a template and cut out the new piece. I honestly usually do this on all of my pieces that have a backer board, only because it drives me nuts that furniture companies skimp on this material when a lot of times it is what stabilizes it. Home Depot carries a hardboard that is my favorite. I usually keep at least 2 2 x 4 sheets in my shop all the time. Home Depot has a great system where you can order it online and then pick it up in the store free. I do this with a lot of my supplies! I just order my brushes, board, paint, sandpaper, blades…everything I need, select pick up in store at check out and they have it ready when I get there, so I am just in and out. Here is the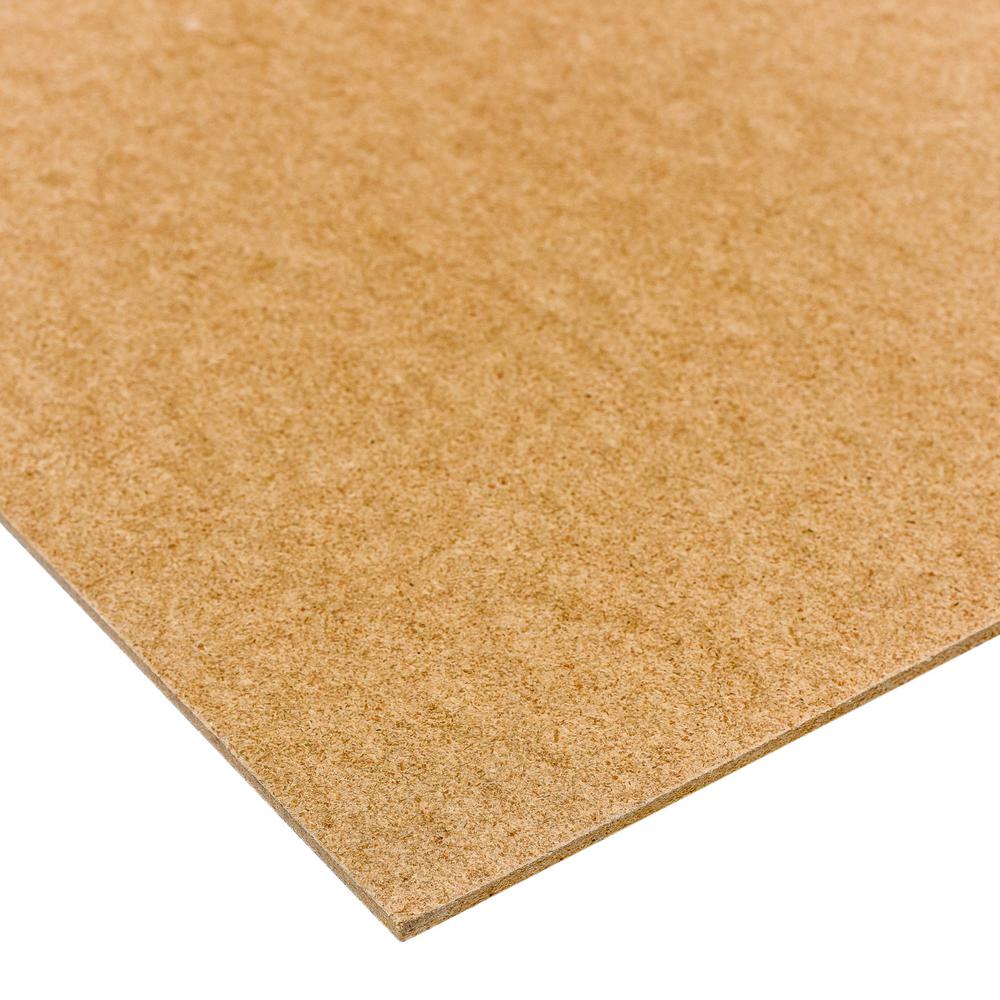 ' target="_blank">link to the hardboard I use.
Making it "Me"
So I knew I wanted a simple chippy, farmhouse look on this piece. It sits opposite of my entryway bench and gallery wall so it had to be white, but I didn't want it stark white. It was already black, and it didn't have any major damage to the finish. I was going to just dry brush it at first, but I didn't like how that was looking, so I decided just to start painting it. I used a homemade chalk paint in off-white and just brushed on 2 coats of paint, making sure it dried completely between coats. Chalk paint dries super fast, which is why I love it, and I had the paint down on it in a single afternoon.
The next morning I decided that I wanted to distress it back to the black in a few places to give it a distressed look. I absolutely love how it turned out! I went to Hobby Lobby and got these cute over sized black pulls for the doors and drawers that really just brought the whole piece together. I bought everything they had in stock because in Central Texas you do a lot of farmhouse white pieces and this was a perfect choice for my piece.
Just in time for Christmas
I wanted it all finished and sealed and in the house in time for Christmas and it is and I just love it! It is the perfect length and height to fit behind my love seat and it goes really well with the decor. It helped me dress my entry way up for the holiday too, so big win there!
Just goes to show you that not being so quick to discard things can be a good thing. I am very glad I held onto this piece and will probably keep her around for as long as I can.
Until next time,
Tina Marie
Olde Made New